Pedestrian Injury Lawyer in Duluth, GA
You can rely on Tadeo & Silva Law if you need a pedestrian injury lawyer in Duluth, GA. Contact us for information and support today!
The Tadeo & Silva Law Firm is located at 3555 Koger Blvd, Suite 120, in Duluth, GA, 30096. You can contact us Monday through Friday from 9 AM to 6 PM.

Contact us today to schedule your consultation.
Pedestrian Injury Attorney in Duluth, Georgia
Pedestrian injury claims arising from accidents while commuting can be life-altering. Accidents may result from the carelessness and negligence of motorists.
A pedestrian accident lawyer handles your legal matters after an accident. Such attorneys will investigate your case to determine the party liable for causing your accident.
Did you or your loved one get injured while walking on or across the streets of Duluth, Georgia? Pedestrian accident attorneys can help pursue compensation for medical expenses in such cases.
If you're looking for an experienced, well-learned, and skilled personal injury lawyer in Duluth, GA, look no further. Tadeo & Silva Law's attorneys can represent victims and their families and be by your side throughout the entire litigation process in a personal injury case.
Georgia Laws Governing Pedestrian Safety
According to the National Highway Traffic Safety Administration, in 2020, there were over 6,000 pedestrian fatalities and approximately 55,000 pedestrian injuries nationwide. Therefore, Georgia law provides certain provisions to protect pedestrians:
Right of Way
Under OCGA § 40-6-91, pedestrians have special protection in the form of a right of way whenever legally crossing the road. The provision requires the driver of a vehicle to halt to allow a pedestrian to cross the roadway within a crosswalk if requisite conditions are met. An example can be stopping and giving the right of way to a pedestrian who has crossed the road halfway.
Exercising Due Care
Under OCGA § 40-6-93, every car driver is required to:
Exercise due care to avoid colliding with any pedestrian on any roadway

Give warning by sounding their horn when necessary

Exercise proper precautions upon observing any child or any confused, incapacitated, or intoxicated person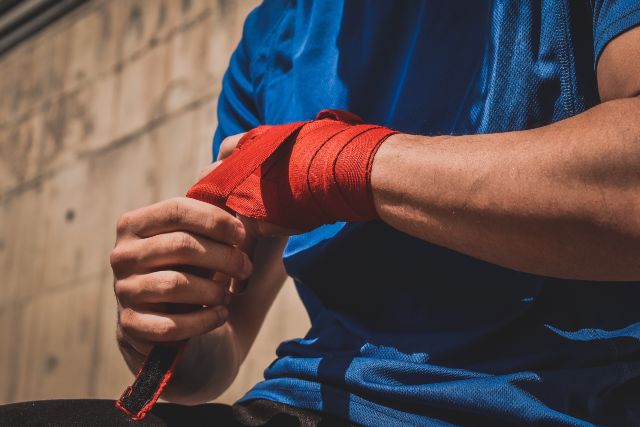 Causes of Pedestrian Injury
Pedestrians usually share the road with distracted or frustrated drivers. Though in some scenarios, pedestrians may also be at fault for not paying attention while walking. Common causes of pedestrian accidents in Duluth, GA, include:
Failure to slow down at crosswalks/stop at intersections

Speeding

Drunk driving

Drowsy driving

Ignorance of traffic signals
Motor vehicle collisions can get pedestrians run over or thrown onto the hood and can result in catastrophic injuries such as:
Neck and back injuries

Broken bones and fractures

Traumatic brain injury

Internal organ damage

Disfigurement and face injuries

Death
Possible Compensation From Pedestrian Accident Claims
An experienced personal injury lawyer at Tadeo & Silva Law can help you explore legal options, including compensation. But, before settlement, your recoverable damages rely on the following:
The type of injuries sustained (mental or physical)

How much money a pedestrian lost, and in what ways

How severe the injuries are

The insurance coverage
The above elements can help determine the type of compensation you can get. Victims must file the charges within the civil statute of limitations, which is generally within two years after the cause of action arises. Late filing can result in losing the legal right to collect compensation. Here are some of the recoverable compensations/losses:
Medical bills: The Duluth personal injury attorney will consider the payments you incurred for any treatments you need or any future medical expenses that may arise as a result of the accident injuries.

Lost wages: Accident lawsuits will also factor in whether you need to take time off from work or minimize working hours while healing injuries.

Lost earning capacity: Pedestrian injuries may cause you to lose your ability to work permanently.

Disability: Did the victim suffer a temporary or permanent disability due to pain, injury, nerve damage, or amputation?

Pain and suffering: This compensation determines whether sustained injuries, such as trauma, result in physical and emotional distress.

Lost Quality of Life: Does the victim require help with ordinary tasks, or did the injuries prevent the victim from enjoying life?
Litigating a Pedestrian Accident Case
The legal process for a pedestrian accident case typically begins with the collection of evidence, which includes,
medical records,

accident reports,

Witness statements, and more.
Following this, a lawsuit may be filed against the at-fault party, at which point the discovery phase begins, involving the exchange of evidence between both parties.
If the case doesn't reach a settlement during negotiation, it progresses to trial, where both sides present their arguments, and a decision is made.
Establishing Fault and Seeking Damages
Fault in pedestrian accident cases is typically established through the principle of negligence. Motorists owe a duty of care to pedestrians and are expected to exercise reasonable caution when driving.
If this duty is breached and results in an accident, they may be held liable. Sometimes, the fault may be shared between the pedestrian and the driver, in which case, the concept of comparative negligence comes into play.
As for damages, victims may be entitled to compensation for their medical bills, loss of income, pain, and suffering, among other things. An experienced pedestrian injury lawyer might help victims effectively establish fault and seek the compensation they deserve.
How Can Pedestrian Injury Attorneys Help?
Pedestrians are highly vulnerable road users and have no protection, especially when an accident occurs. Hence, pedestrian accident victims are left vulnerable to devastating injuries and substantial medical bills. However, Duluth personal injury attorneys can investigate the case, recover compensation for injury-based losses, and even handle cases of wrongful death arising out of a car accident.
Pursuing compensation for a pedestrian accident involves a lot of work. Therefore, consider hiring a pedestrian injury attorney, as they will fight vigorously to protect your legal rights and help you recover compensation to cover injury costs. They can also help:
Identify Liable Parties
Attorneys can help identify the liable party. Depending on the case's complexity, sometimes there may be two or more liable parties. Pedestrian injury lawyers will hold each party accountable for your losses.
Gather Evidence
They will help gather evidence. Skilled attorneys at Tadeo & Silva Law can request witness statements, gather police reports, and other crucial documentation to develop a compelling case against liable parties.
Handle Administrative Tasks
Duluth personal injury lawyers help in performing administrative tasks. They are devoted to submitting forms and returning calls on your behalf. They aid in managing communications regarding the lawsuit and will speak with insurance company representatives via phone, mail, or face-to-face to negotiate a fair settlement.
Dealing with the litigation process while recovering from the incident can be devastating. Therefore, consider hiring pedestrian injury attorneys to handle the claims on your behalf.
Cost of Hiring Accident Lawyers Charge in Georgia
A lawyer's fee can vary from one law firm to another. Generally, costs depend on the complexity of your case and the services needed.
Schedule a free consultation with our Duluth personal injury lawyer so that we can evaluate your case and give you a better idea of how much our services will cost.
Seek Assistance From Tadeo & Silva Law Today!
Pedestrian injury attorneys at Tadeo & Silva Law are dedicated to protecting the rights of injured pedestrians and their families.
We can face the at-fault party in a trial when the pretrial settlement fails. We can represent your personal injury claims in court, submit evidence, and question witnesses on the stand.
Contact a Duluth pedestrian accident lawyer at Tadeo & Silva Law to schedule a consultation today!
Pedestrian Injury Lawyer FAQs
What types of compensation can I seek in a pedestrian accident case?
You can seek compensation for your physical, emotional, and property damages in a pedestrian accident. Consult with an attorney who can help you determine a fair value of compensation for your losses.
How long does it take to resolve a pedestrian accident case?
The timeline of a case depends on its specific factors. If a case can be resolved through a settlement, it might be completed in a few months. If it goes to trial, it could take several years. Personal injury cases will also depend on the victim's losses. Work with an experienced personal injury attorney who can guide you about the consequences of a personal injury claim.