Experienced Truck Accident Attorney, Duluth, GA
When you or a loved one suffers an injury or wrongful death, you need a lawyer who knows the laws and will fight for you. Our legal team will provide quality representation for your case. Learn more about how the attorneys at The Tadeo & Silva Law Firm can help with your case.
In a truck accident, you need an experienced Duluth truck accident lawyer who understands personal injury law and will work for you on personal injury claims. At The Tadeo & Silva Law Firm, our legal team will provide quality representation for your case.
The Tadeo & Silva Law Firm is located at 3555 Koger Blvd, Suite 120, in Duluth, GA, 30096. You can contact us Monday through Friday from 9 AM to 6 PM.
The Tadeo & Silva Law Firm is located at 3555 Koger Blvd, Suite 120, in Duluth, GA, 30096. You can contact us Monday through Friday from 9 AM to 6 PM.

Contact us today to schedule your consultation.
Duluth, GA Truck Accidents Attorney
Have you ever been intimidated by the sight of trucks on the road as you drive? Your fear of trucks isn't without justification. If you have a severe truck accident, the consequences can be deadly.
According to truck accident statistics by the Insurance Institute of Highway Safety, 4,014 people died from large truck crashes in 2020. These trucks weigh about 20 to 30 times more than passenger vehicles. Where there is a possibility of sustaining injuries when you collide with vehicles of the same size, a collision with trucks will result in catastrophic injuries.
Commercial truck drivers are responsible for operating their vehicles safely and per the law. When they fail to do so, and an accident occurs, they can be held liable for the resulting injuries and damages.
If you've been involved in a truck accident, you need an experienced Duluth, GA, truck accident lawyer on your side. The attorneys at Tadeo & Silva have experience handling these types of cases and will fight to get you the compensation you deserve.
Whether car accidents, truck accidents, or any other type of accident, we're here to help. Call us today for a consultation.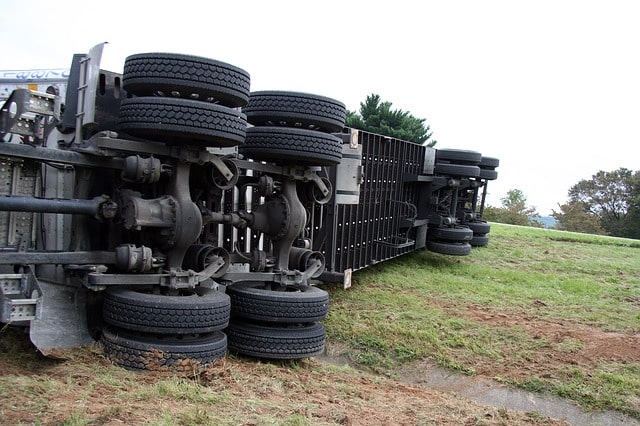 What Does a Duluth, GA Truck Accident Lawyer Do?
A truck accident attorney is a personal injury lawyer who helps the victims of trucking accidents. Your truck accident lawyer can determine who is at fault, gather evidence, interview eyewitnesses, negotiate with the insurance company, and take your case to trial if necessary.
Here's a brief information on how your attorney can help.
Investigation and evidence collection
Your attorney will prepare your defense in light of the investigation of the accident. They will gather the necessary evidence, such as accident police reports, witness statements, and data from the truck's electronic onboard recorder. They will also identify the right accident construction specialist to build a case for you.
Interfacing with insurance companies
Insurance companies try to dodge the real claim and minimize the compensation amount, which can be daunting to deal with. Your attorney will handle all communication and negotiations with the insurance company to ensure your rights are protected and you receive fair compensation.
Experienced in trucking regulations
Motor vehicle accidents and truck accidents happen for many reasons, but they are often a result of violating trucking regulations. This requires truck accident victims to have a better understanding of the trucking regulation and laws regarding it. Working with experienced Duluth truck accident lawyers has in-depth knowledge of this regulation regarding commercial truck accidents, which is crucial in proving the liability in your case.
handling negotiations and litigation
Your attorney will handle the litigation process and help you determine whether it should go to court. This includes filing the lawsuit, discovery, settlement negotiations, and trial proceedings. An experienced Duluth truck accident attorney on your side can significantly increase your chances of receiving the compensation you deserve.
Why Are Truck Accident Attorneys Important?
Truck accident cases can be incredibly complex because truck drivers are not the only party at fault and rarely pay compensation in trucking accident cases. Usually, people hold the trucking company liable.
Aside from trucking companies, the truck manufacturer, truck maintenance company, shipping company, insurance company, and government entities can be held responsible for the accident.
Because of how easily and quickly truck accident cases can get complicated, it's essential to retain the services of a skilled truck accident lawyer.
When Should You Call a Duluth Lawyer After a Truck Accident?
The timer starts immediately after the accident happens. It's best to call your truck accident lawyers immediately after the truck accident.
An immediate call will ensure that your lawyer can help you gather the necessary evidence and witness accounts that could be lost over time. You will need these if your truck accident claim has to be settled in court.
Also, immediately hiring a truck accident lawyer shields you from lowball settlement offers from insurance adjusters that can't even cover the costs of your recovery. However, if you cannot call us immediately, you can still contact your Duluth, GA, truck accident attorney as soon as possible to ensure you receive the compensation you deserve. Call us now!